Driving North thru Tower-Soudan on Highway 1 & 169 continue another 9 1/2 miles. At the top of a small hill you will see County Road #408. This is "Mud Creek Road". Follow this road to the end, about 9 miles, and you are at Glenwood Lodge.
In the morning and evening drive carefully. Deer and moose often "share" the road!
Glenwood Lodge is located in a remote location on Lake Vermilion and is the jump closest to Trout Lake. It is the most isolated resort on Lake Vermilion and is located on the East end of the lake.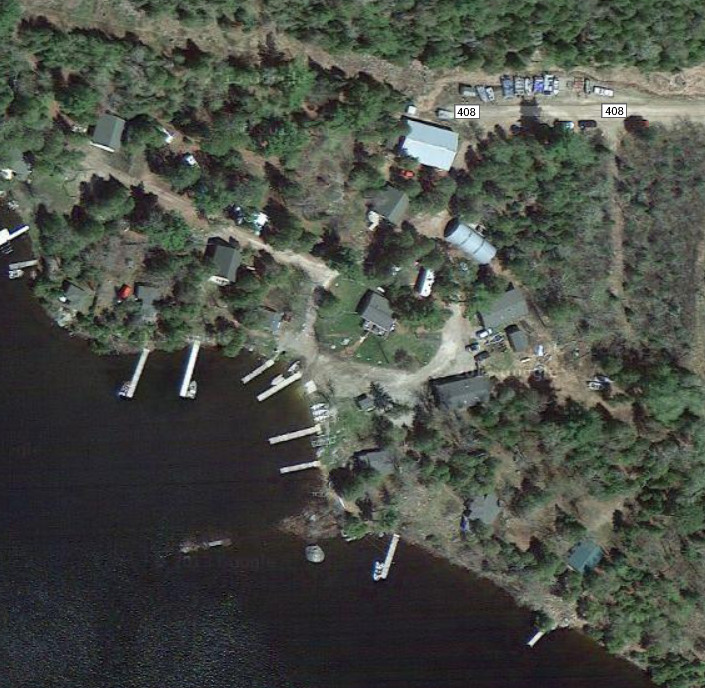 Aerial view of Glenwood Lodge!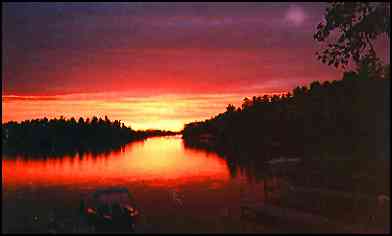 Come share our sunsets!