Open May-October!!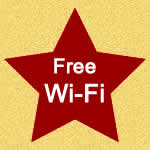 Glenwood Lodge
Your host - Billy Muelken, owner/operator

Glenwood Lodge (May - October)
5266 Mud Creek Rd
P.O. Box 468
Tower, MN 55790
(218) 753-5306

Winter (November - April)
Winter Phone: (218) 780-7054
Winter Address:
Billy Muelken
1348 E 21st Ave
Apache Junction, AZ 85119

info@glenwoodlodge.com
bill@rangenet.com

ABSOLUTELY NO STORAGE OF GAS CANS CONTAINING GAS ALLOWED AT THE CABINS. THIS IS BOTH AN INSURANCE AND SAFETY RISK.
WEB CAM COMING SOON!!!!